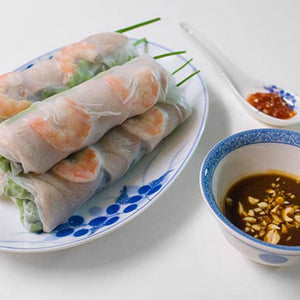 Authentic flavours cooked by home chefs
We know you care about authentic food made with the best ingredients. So every Thursday and Friday we bring home chefs in to cook authentic meals made from scratch using fresh ingredients. This is not restaurant food, this is a unique food experience where you get to try the food the way it was meant to be served.
About the Chef who is cooking this meal
Tran has been working professionally as  cook for 5 years. She came to the island from Vietnam where she had a grand local restaurant at Bien Hoa City named BO NAM NHUNG. She loves to cook and serve Vietnamese food in the authentic home style, and her dream is to open an authentic Vietnamese restaurant again in Canada.