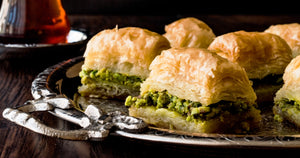 Abdul's Baklavas
---
Baklavas made from scratch using the best ingredients. Abdul has been making baklavas all his life. He makes them is small batches so that they can be served fresh when the aromas and taste are at its peak.
Learn more about Abdul: Chef's profile
Sorry, there are no products in this collection.